Make Ubuntu Fullscreen on Windows Hyper-V
I previously explained how to install Ubuntu 20.04 in a VM on Windows using Hyper-V. However, by default the VM display will not run in full resolution.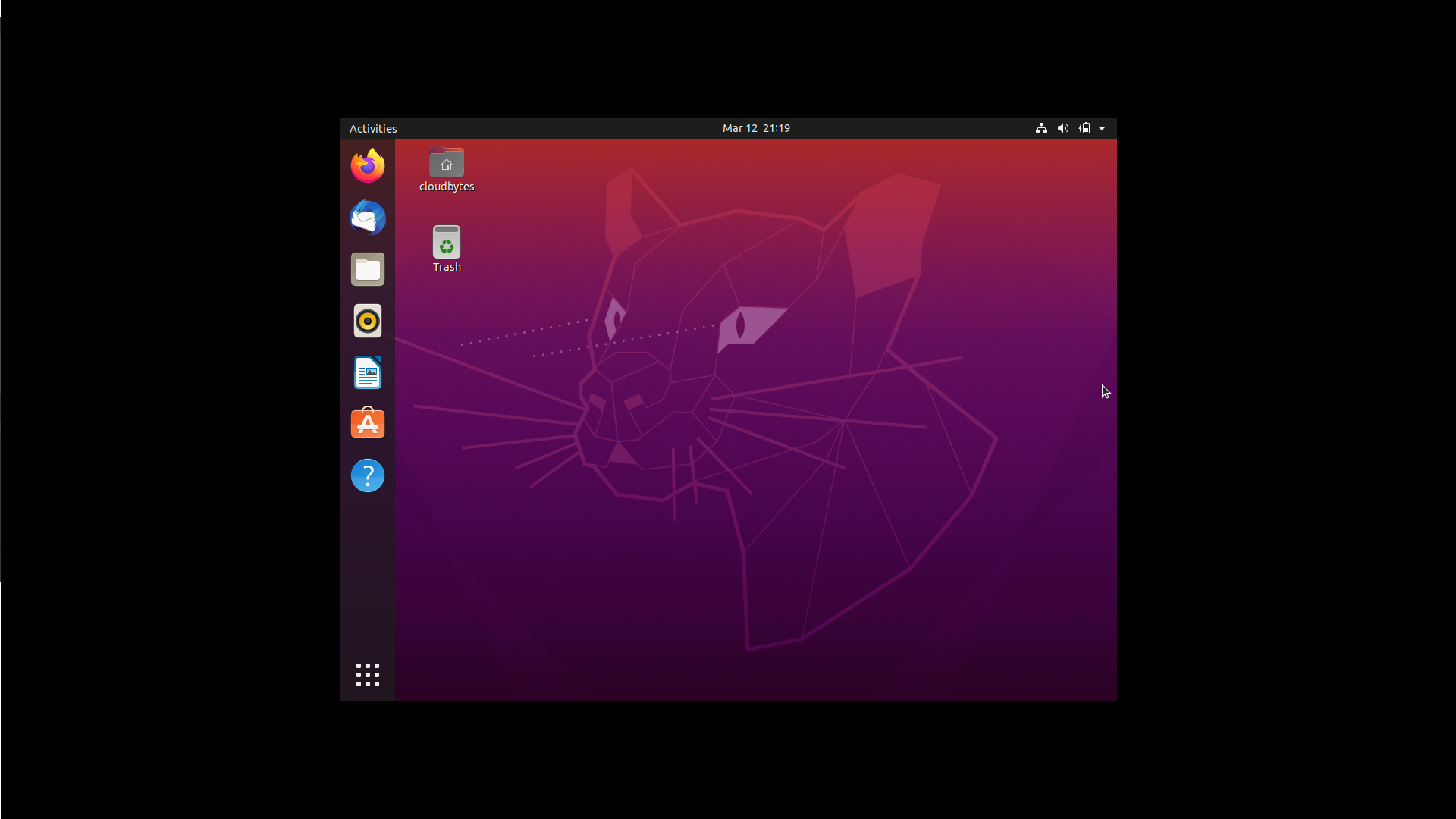 How to run Ubuntu 20.04 in full resolution & fullscreen mode
First, open the terminal and run the following command to open grub settings using nano editor.
sudo nano /etc/default/grub

Then, change the GRUB_CMDLINE_LINUX_DEFAULT variable to the following:
GRUB_CMDLINE_LINUX_DEFAULT

=

"quiet splash video=hyperv_fb:1920x1080"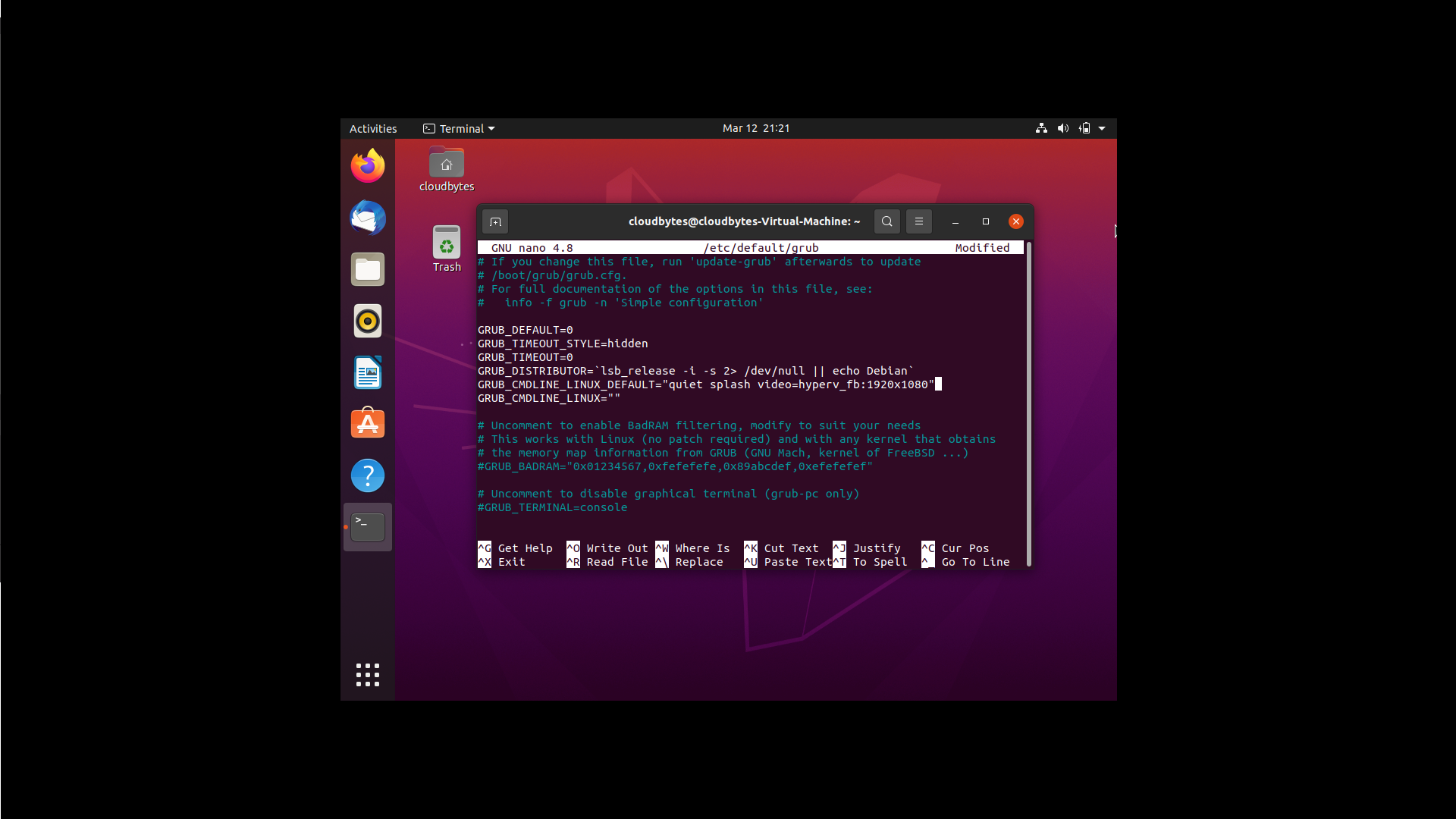 Press Ctrl+X to exit nano editor and then Y followed by Enter to save the changes.
Next, run the following command to update grub settings.
Finally, restart Ubuntu by running the following command.
Now, you have Ubuntu running in full screen mode with full resolution.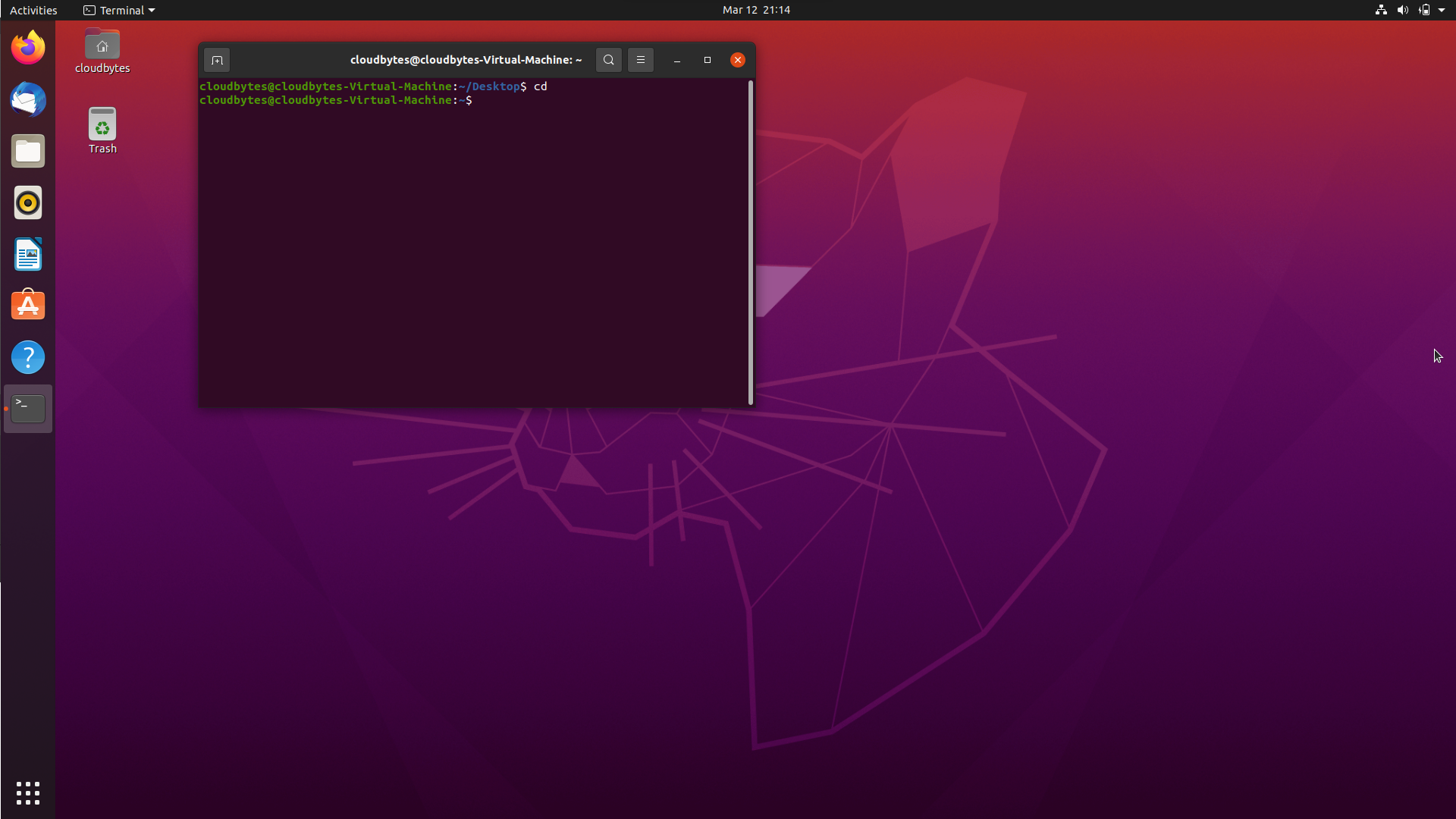 ---
Related Posts